* US Treasury Sec. visits Vietnam to strengthen 'friendshoring' of supply chains
* Damaged Pfizer plant will "likely lead to long-term shortages" of medicine
* US Leading Economic Index continues to issue warning for economy
* Federal Reserve launches instant payments services
* US existing home sales fell in June to slowest pace in 14 years
* Philly Fed Mfg Index continues to reflect weak sector activity in July
* US jobless claims fell last week, holding near multi-decade lows: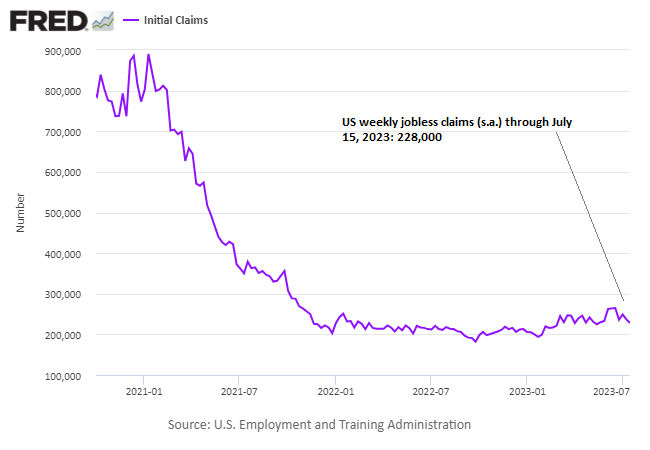 Real (inflation-adjusted) US Treasury yields remain close to 15-year highs. The 5-year inflation-protected Treasury, for example, ended yesterday's trading session at 1.87% (July 20), modestly below the previous 2.15% peak reached earlier this month.
---
How is recession risk evolving? Monitor the outlook with a subscription to:
The US Business Cycle Risk Report
---